Ashley Fankhauser of Midnight Rambler Boutique
What is meaning behind the name of your boutique?
"We're for the girls who can sometimes be caught ramblin' around at midnight! Really though, the name first came to me because I was looking at collection's from one of our brand's, Lenni the Label, and one was named Midnight Rambler. I instantly thought...I love that name, and it's a Rolling Stone's song and who hasn't rambled around at midnight before? It just stuck, and I thought it was a perfect blend of music and fashion that our community would love."
What is the aesthetic of Midnight Rambler?
"A boho, rock n' roll boutique! Unique pieces that will make you and your home stand out!"
What were you doing before you opened your own business?
"I was in journalism and marketing, and had most recently been on the marketing team for VISIT DENVER. But fashion had always been there from being a costume design minor in college to working mall jobs for years."
Congratulations on the move to your new location! How did you find the new space? What was your vision to decorate the space?
"Thank you! Although we loved Midnight Rambler's original location on 44th Ave., we started to feel that it wasn't big enough for all the events we wanted to throw, and that one fitting room wasn't enough. So we started the search. And we searched all over in tons of different neighborhoods for months.
Then, we toured a space on Colfax that wasn't quite right, but the owner mentioned they had just acquired the building next door and wanted to show it to us - and we were blown away but this gorgeous victorian home that had a storefront added to it. It had character, allowed us to have multiple businesses under one roof, and had amazing neighbors moving in on the block. It was not what we had envisioned or expected, but we were hooked and knew it was the one."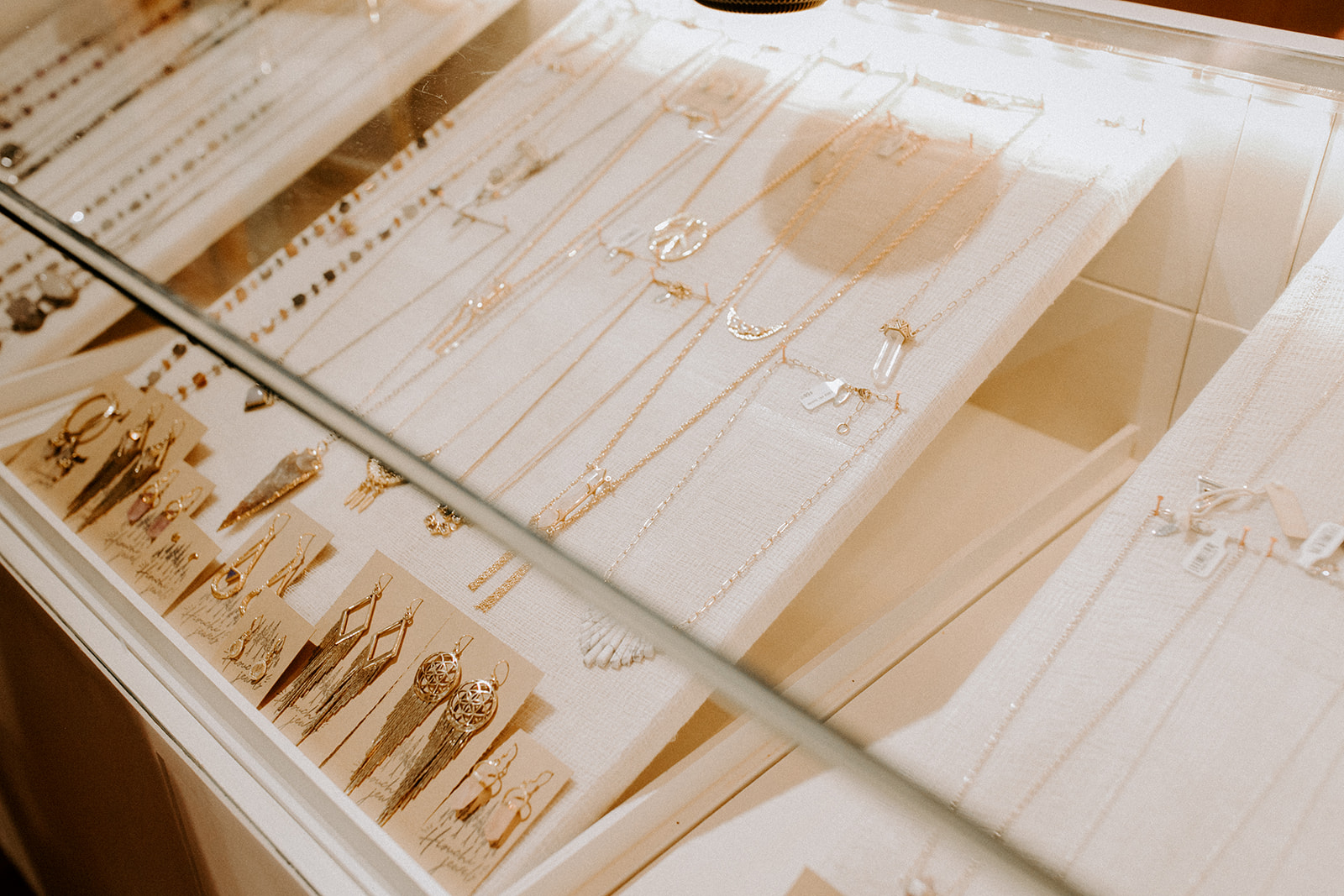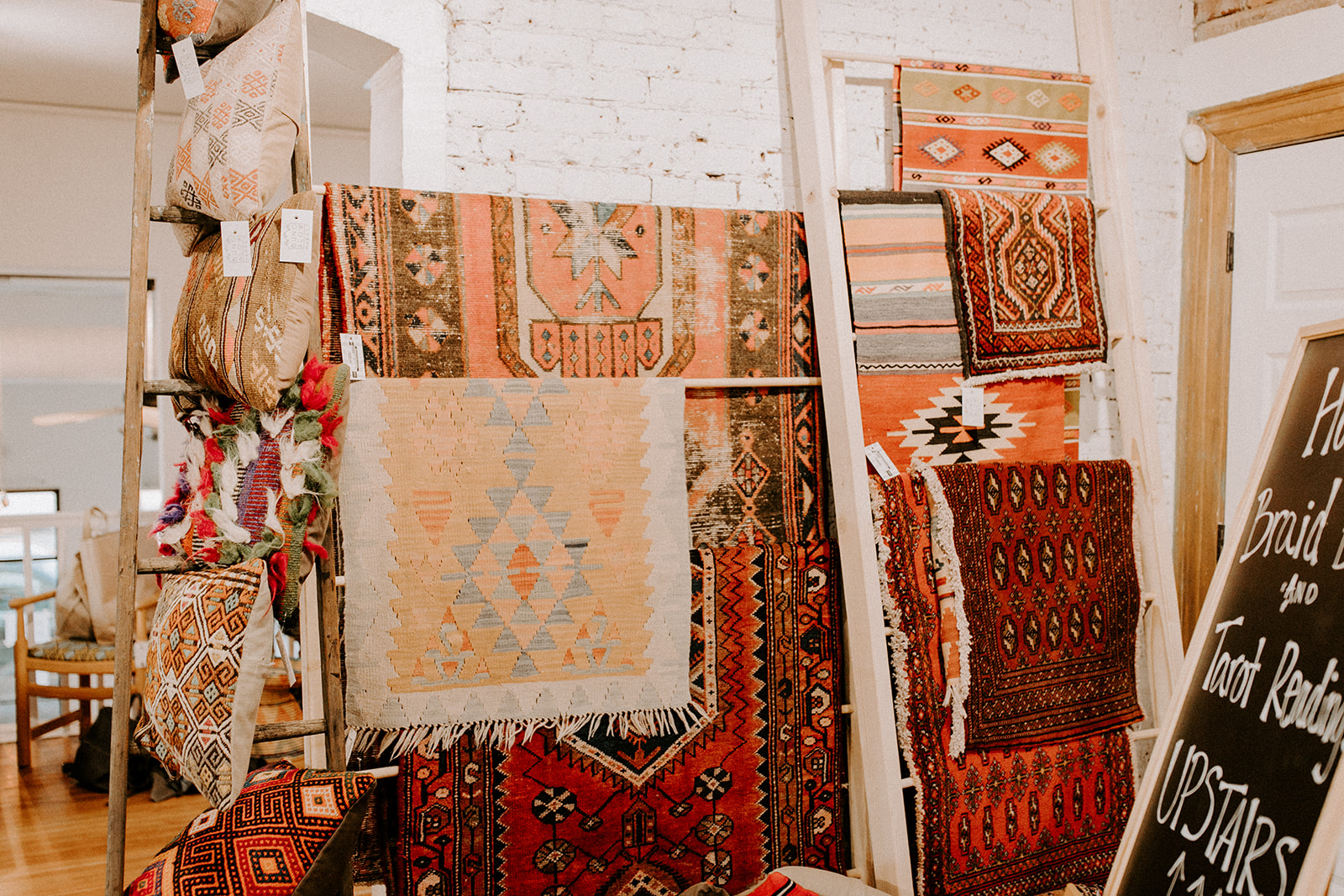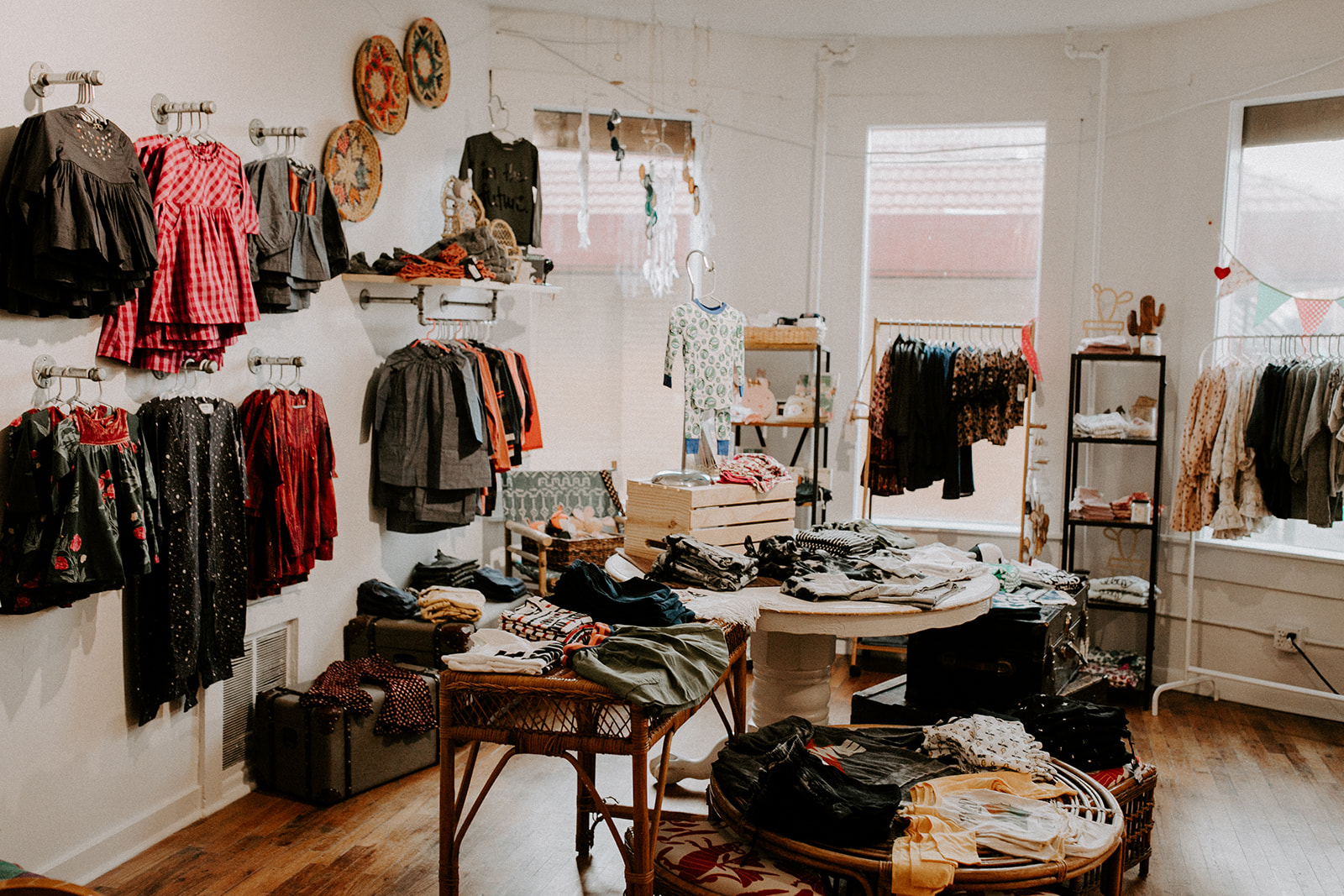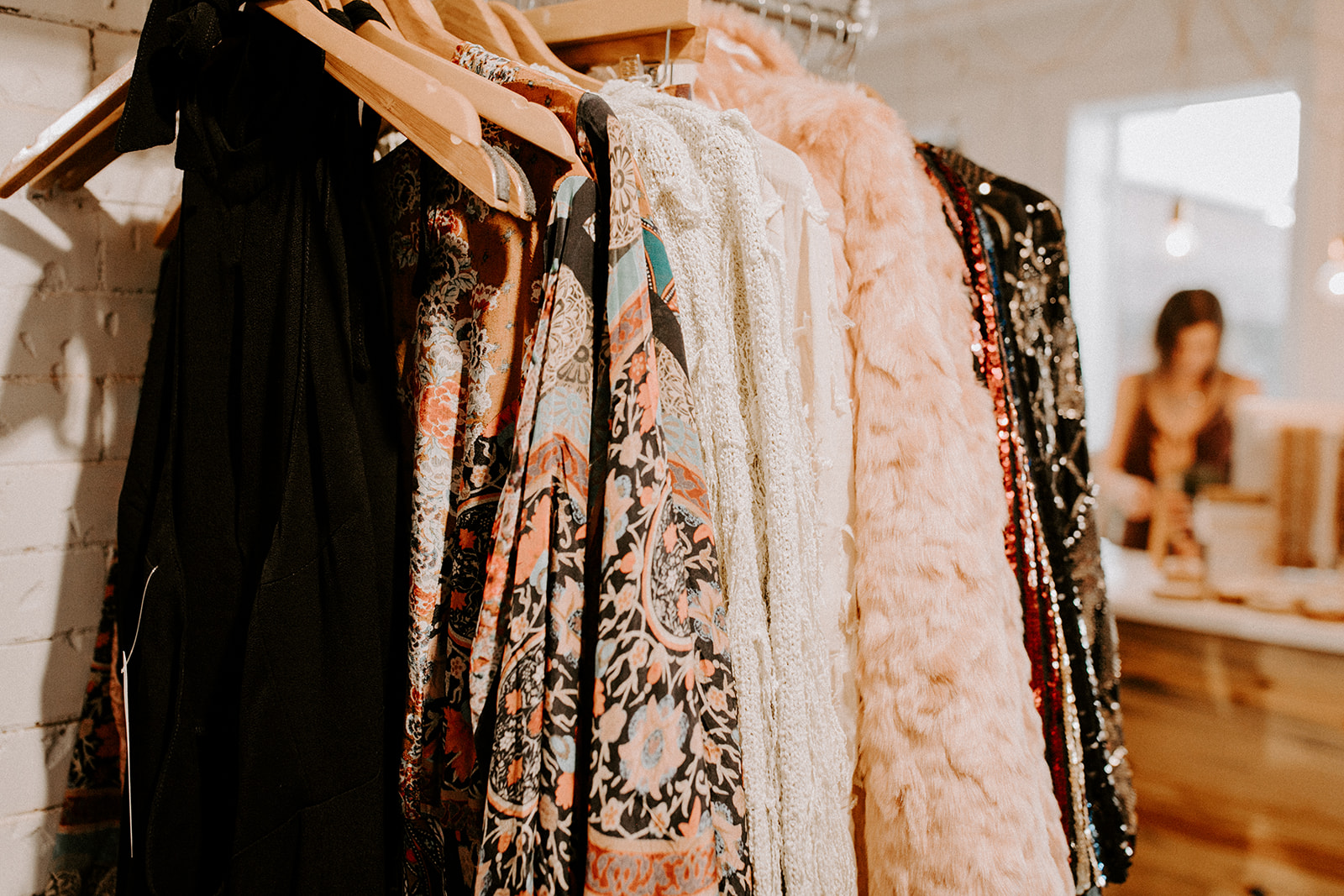 You share the space with other small business owners, all skilled in their own craft. Can you tell me a little bit about them and how you came together for this new chapter of Midnight Rambler?
"Yes! In the past few years we've seen that collaboration--for example Avanti, Modern Nomad, The Source, Central Market--is how small businesses are going to stay successful. So, I thought...why not do this with some amazing retailers. It helps us split overhead costs and constantly reach new shoppers, plus it creates a one stop shop for customers. When I first took over the space we knew there would be the same Midnight Rambler clothing and accessories plus Midnight Rambler home curated by our good friend Hunt and Gather Design (click for more!). Then, I talked with my friend Rebecca, owner of Lilly and Raye (click for more!) online children's clothing boutique, and she was looking for a brick and mortar space. Our brands worked perfectly together from both carrying band tees and bellbottoms, to both vowing to bring in brands that are sustainably and ethically made so it was a perfect match.
Then, we had this funky entry space to work with and were brainstorming what would fit nicely there...maybe a coffee shop, and apothecary...a florist! I met with Ty, the owner of Rooted Floral and Design (click for more!), who had been running her event and delivery based flower business out of her parent's house and was ready to have a studio of her own. We were ready to roll, and then a former brand Midnight Rambler carried, Hiouchi Jewels (click for more!), was moving to Denver and heard about this new space. So, the owner, Sarah, reached out and was added as the last addition - our local jewelry maker! So, as they say, I made the decision to take a leap of faith and everything fell into place!"
How would you describe your personal style?
"A little boho and a little rock n' roll. One day I'll wear a long, floral maxi dress and Penny Lane style jacket; and the next I'll put on combat boots with a band tee and captain's hat. While I still like to get dressed up for the day, of course you can catch me out and about in my loungewear from time to time."
What kind of music do you love playing in your shop?
"A mix of classic rock and present day folk music. Everything from the Rolling Stones and Janis Joplin to Shakey Graves and Wild Belle."
Favorite places you've traveled for work/photo shoots?
"I get to go to LA 3-4 times a year on buying trips and while I wasn't a huge fan at first (the Fashion district is smack in the middle of downtown), I now love going because I stay in Silver Lake and think it's just the cutest area ever! As for photo shoots, we try to stay close to Denver but my favorite place to shoot was Glen Isle Resort (click for more!). A newly reopened resort off of 285 in Bailey. It has so much history and theres a new image to be captured around every corner."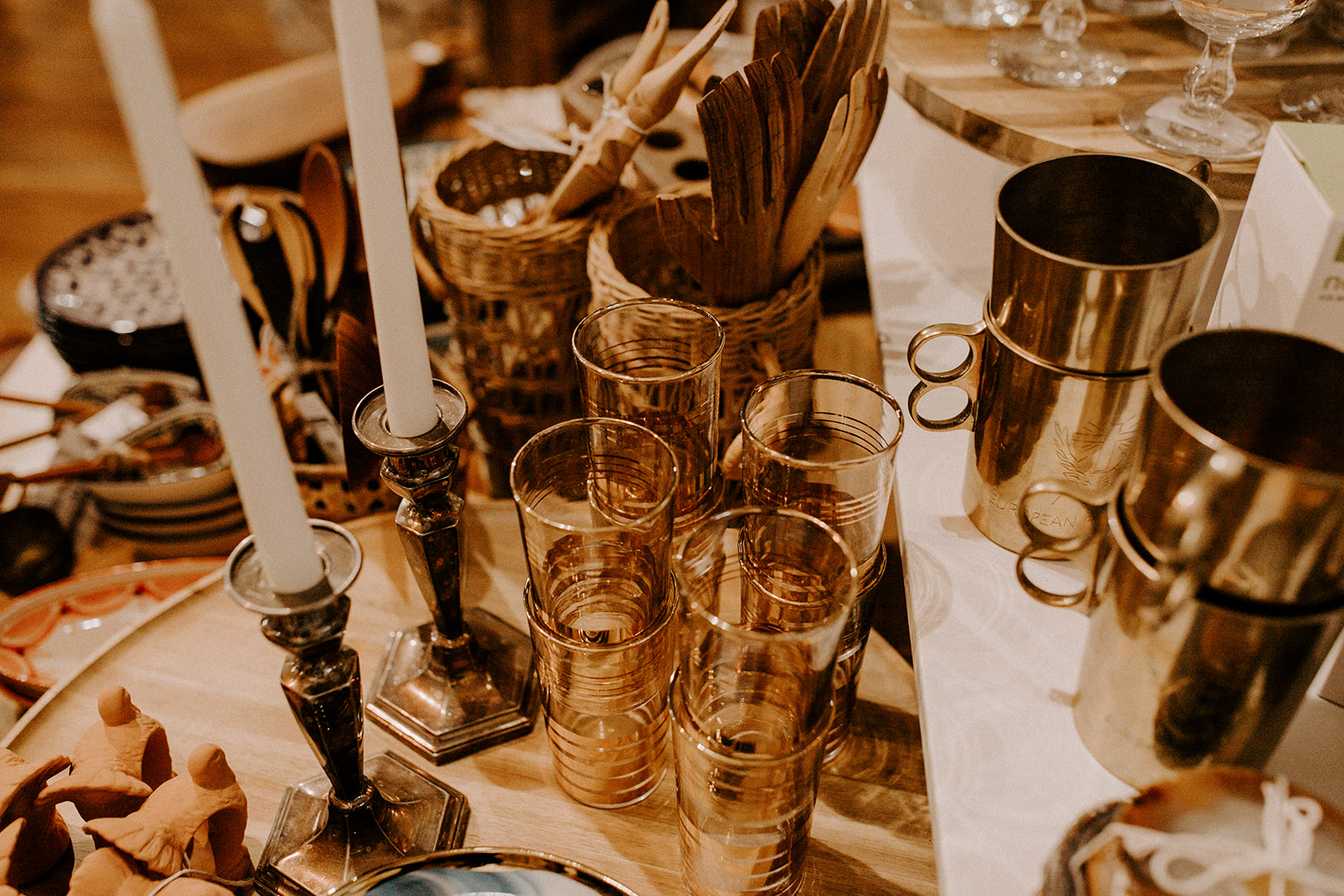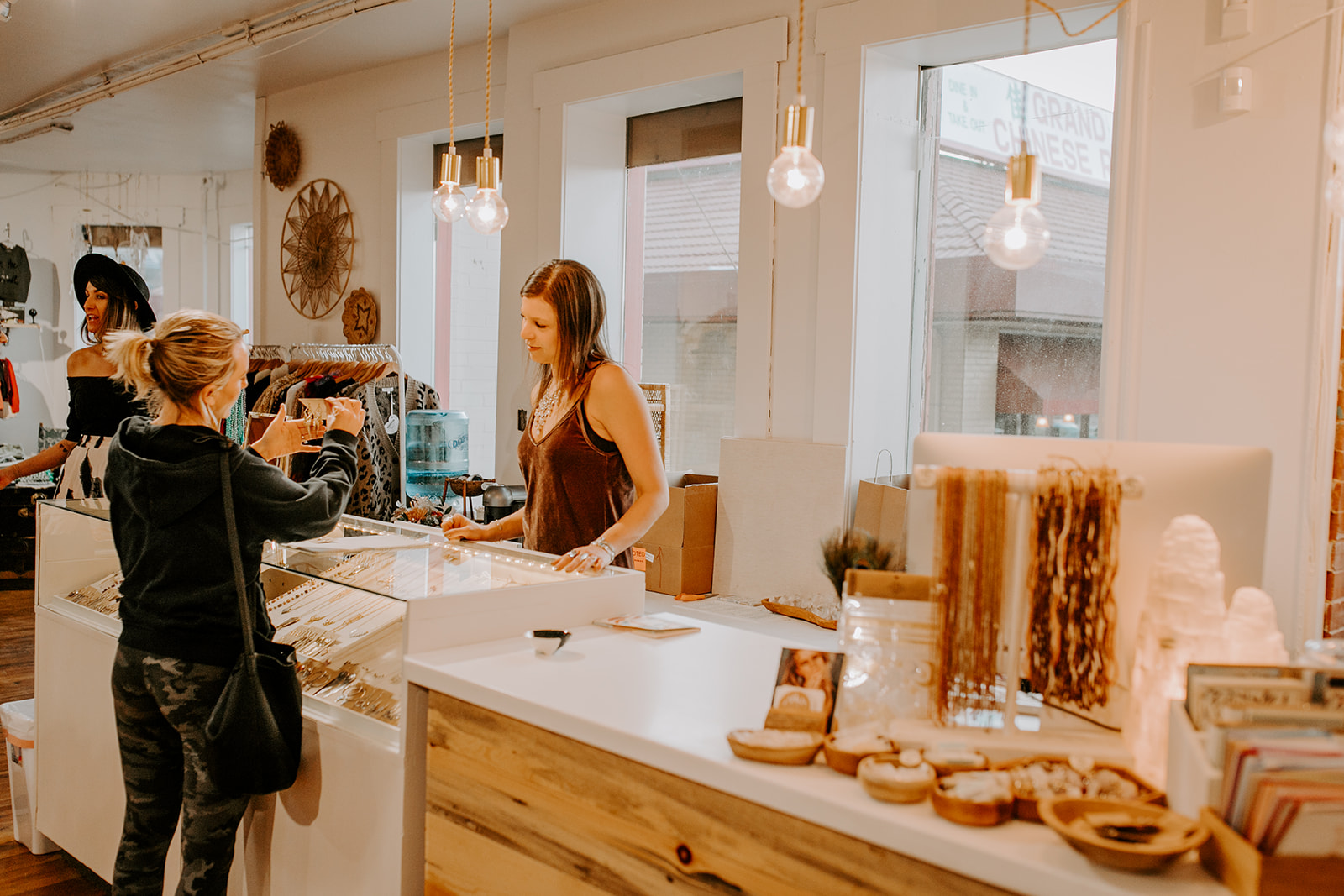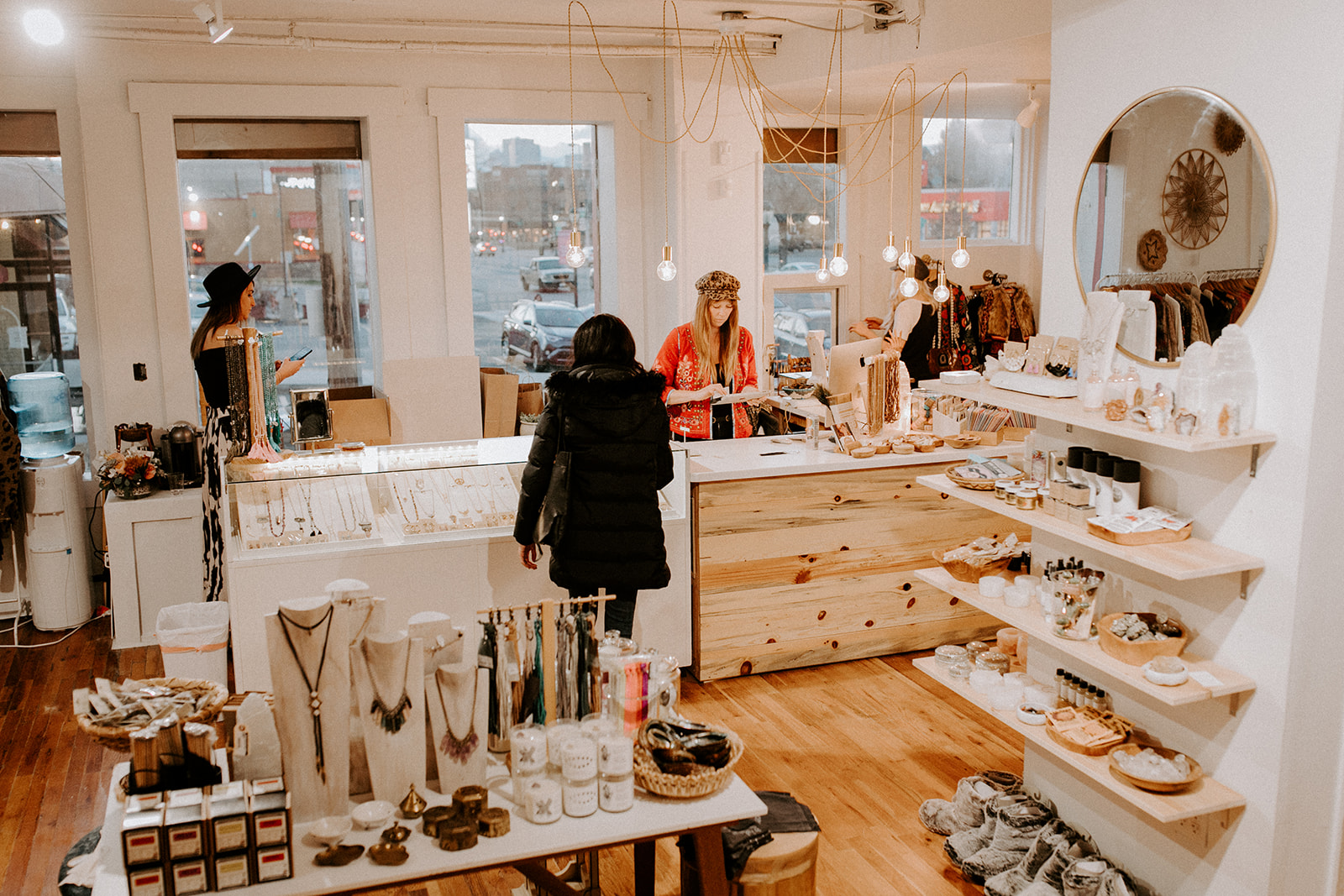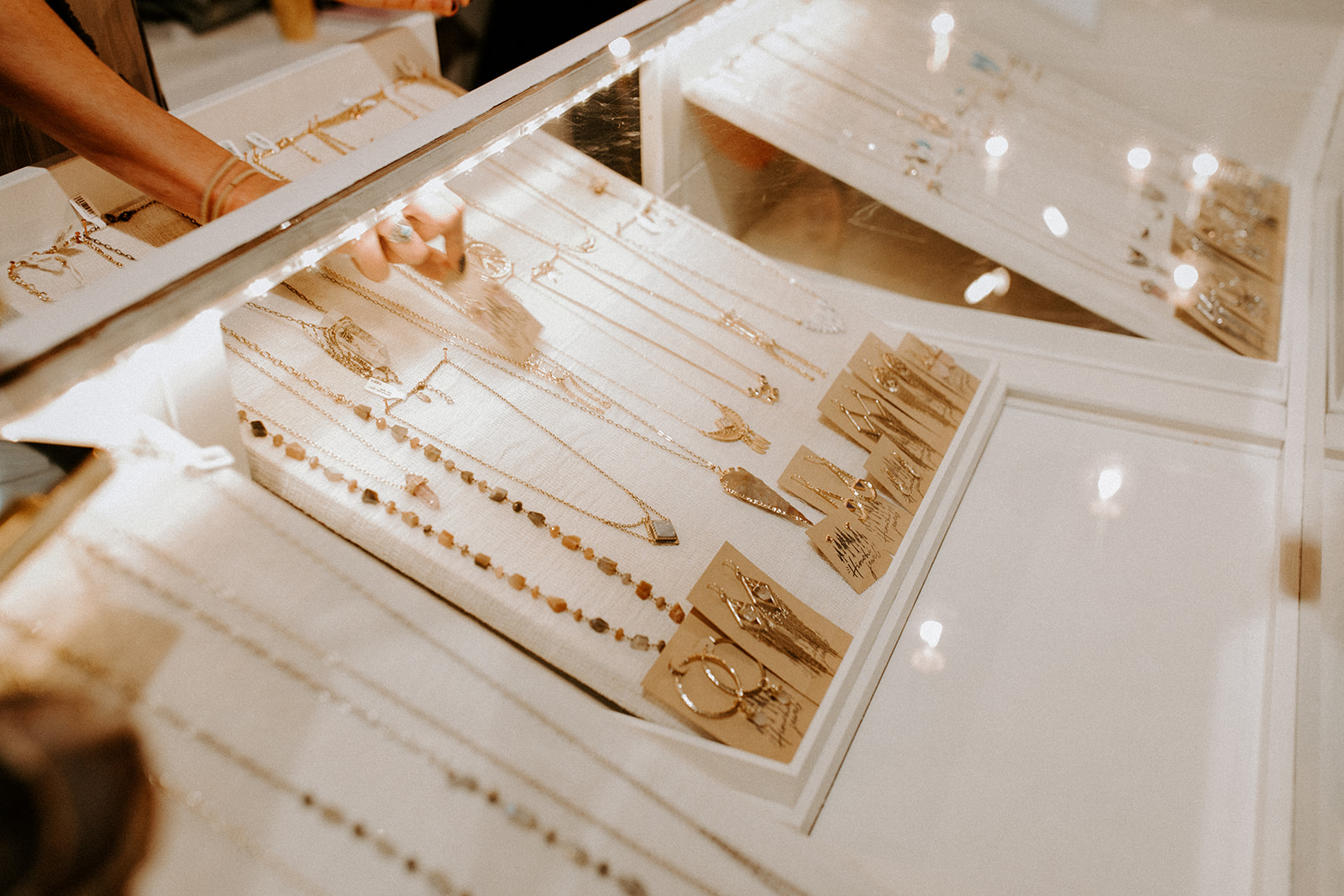 What are some goals/ fun plans you have in store for 2019?
"Ahhh, so many! We hope to have many more workshops and events to continue to bring our rambler community together. And we can't wait to really round out our home category with plants and pots, a continued collection of vintage furniture and more. I would also like to find some more unique, Colorado makers to carry. Also, our Airbnb, the Rambler Retreat (click for more!), will be opening in February!"
Any additional information you'd like to share?
"Come in and see us and meet all of our new neighbors!"